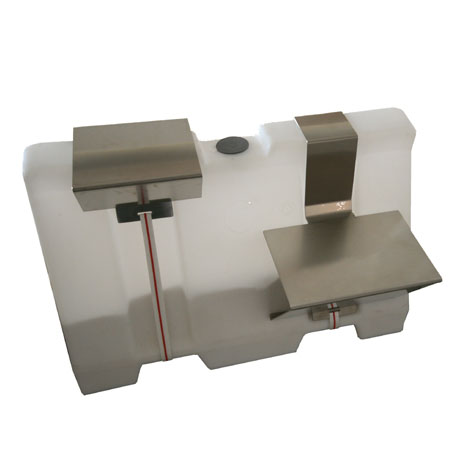 NJs08_gianellina
Modular element, Fondazione Remotti, Camogli (GE), Italy, 2008
The project for the seating system "NJs08/gianellina" moves from the fascination for a common object, typical of everyone's experience in the Italian urban landscape: a plastic road-block, used to fence street working sites. An object with its aesthetic quality given by its essential shape, derived from the analysis of the needs of its function, from the modularity and rationality of its elements, from the alternation of red and white modules.
Il progetto del sistema di sedute NJs08/gianellina per gli spazi della Fondazione Remotti parte dalla suggestione per un oggetto comune che appartiene all'esperienza quotidiana di tutti nelle strade delle nostre città, una barriera in plastica tipo New Jersey utilizzata per la delimitazione dei cantieri stradali. Un oggetto dotato di una sua qualità estetica data da una forma essenziale derivata dallo studio delle esigenze funzionali del suo utilizzo, dalla modularità e razionalità degli elementi, dall'alternanza cromatica dei moduli bianchi e rossi.